The Texas State Historical Association annual meeting was in San Marcos, Texas this year. The new convention center was very nice. Easy access for dealer set up. The staff was helpful as always. The only complaint I heard was that the tables were not the usual 6 foo by 3 foot tables, but were two six foot by 1.5 foot tables under the table cloths. Fortunately this did not seem to present any issues for setting up book displays.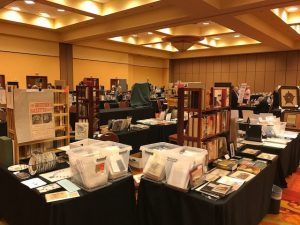 I have found over the years that it is better to have more room for display of items, as most people will not take time to dig through things, especially at a conference where they hit the rare book room in between sessions. So I was happy I had six tables. Even so I had trouble fitting it all in, since things expand to fill the available space.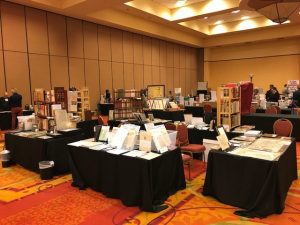 My only disappointment was that there did not seem to be as many people from San Antonio as I had hoped, despite the relative closeness. I brought a number of things relating to the Alamo City, including Pioneer Flour plates, but there were not many takers for S. A. material. Ollie Crinkelmeyer gave the talk at the Book Lovers Breakfast. Despite the early hour and the cost it was a sell out. Ollie did a bang-up job as expected, relating the path he took to becoming one of the best Texana dealers in the state, despite his late start after a full career in the oil patch. His booth was as usual filled with gems and serious collectors were crowded around.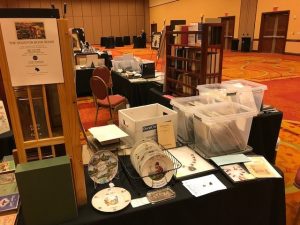 Things that had interest included maps, land promotionals, Jose Posada broadsides, Indian Wars, town promotional booklets, ranching, including the King Ranch, Dobie, Hertzog, and early Texas items.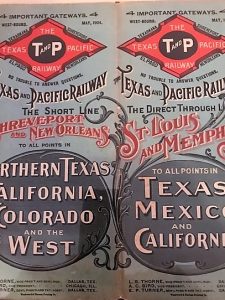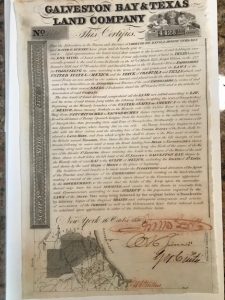 I had a number of new items, many of which sold briskly, as did a few old friends who had been with me for a while.
Recently I have been issuing an e-mail list of items I am bringing to the show. This proved to be worthwhile as I had orders for quite a few things before the show opened. If you would like a copy of my lists let me know. There are still interesting things that have not sold, including a contemporary letter written to Peg Leg Ward from Washington on the Brazos, criticizing the terms of the Annexation proposal.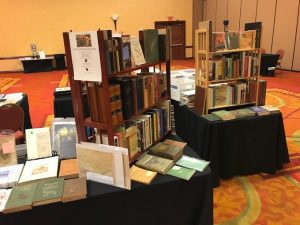 Another thing that proved popular in San Marcos was the hotel's nightly manager's reception with free drinks and snacks. Cheers!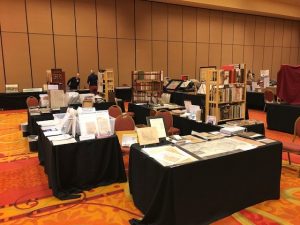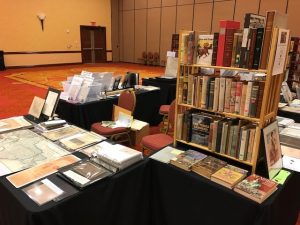 For some reason I was at the back of the room and away from the popular silent auction. So you had to be a dedicated collector to seek me out. Fortunately enough people found me to make for one of my most successful shows. Plus I got to visit with my old friend Ken Huddleston who was across the way.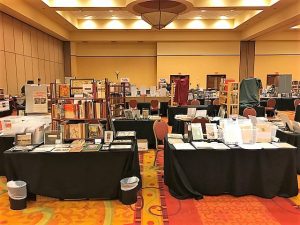 I understand that next year's meeting will be in Corpus Christi. You should come and join the fun!