Last Fall, the Original Round Top Antiques Fair celebrated its 50th Anniversary. I have been exhibiting there for only a few years, but one of the original dealers is still at the show 50 years later. The well known antique publication Maine Antique Digest (MAD) visited the show and stopped by my booth. The resulting article just showed up in my mailbox. Thanks MAD!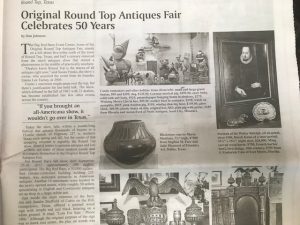 Here is the Kansas ranching photograph they features from my booth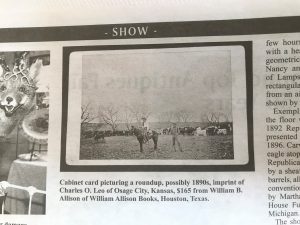 Susan Franks who ably runs the Show put on a party for the dealers with live music and dancing in the aisles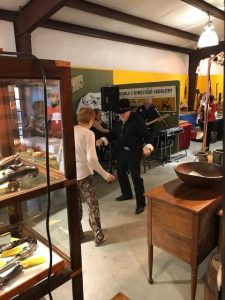 The Winter Antiques Show is January 26-27, 2018. Tickets are on sale at www.RoundTopAntiques.com Come and see us.
Our booth will have Texas and Western maps, books, including Dobie, Haley and Hertzog, photographs, documents, art and antiques.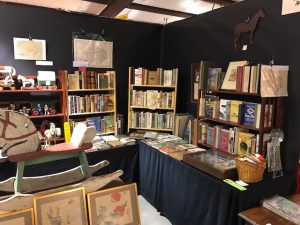 Here are some of the sort of things I may bring